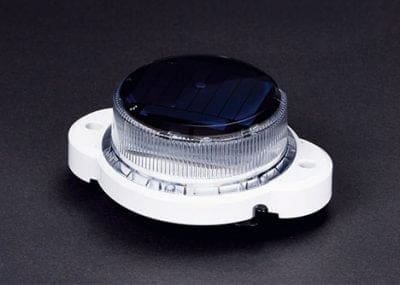 Sabik M550
The Sabik M550 is ideal for marine aids to navigation, marina lighting, dock lighting and port lighting.
This miniature solar-powered LED marine lantern offers up to three times the range (up to 1 NM) at half the size of its M502 predecessor. The self-contained M550 lantern leverages custom optics, high-efficiency solar panels and premium materials.
Now available with replaceable, recyclable batteries, this lantern provides excellent value and reliable operation for over five years. Battery life expectancy is five years with product life up to 15 years and a three-year warranty.
1 NM range
40 user-adjustable flash patterns and programmable intensities
Replaceable, recyclable, high-temperature-rated NiMH AA batteries
Automatic Light Control (ALC) 2.0 to achieve optimal intensities throughout the year
Premium grade, UV-resistant polycarbonate body and lens material
Waterproof rating of IP68
Ventilated battery compartment