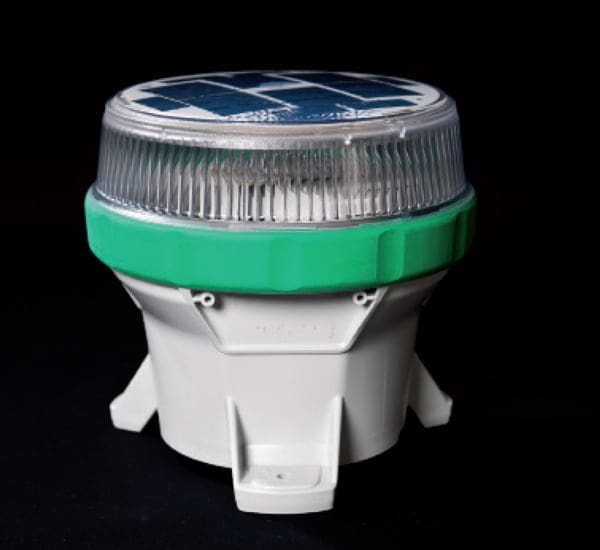 Sabik M650H
Ideal for buoys and minor beacons, the M650H is a low-maintenance and easy-to-install solar LED marine lantern.
The self-contained M650H is a cost-effective and high-performance LED lantern with a range of between 2 to 4 NM. The M650H features a replaceable battery pack that extends the service life beyond five years, reducing the total cost of ownership.
Applications include marine aids to navigation marking, marina lighting, dock lighting and port lighting.
Standard IALA colours: red, green, white, yellow and blue
High-efficiency solar cells with bypass and blocking diode function.
Maximum power point tracking (MPPT) for optimal energy collection
Premium-grade UV-resistant, polycarbonate/polysiloxane co-polymer body and lens material
Colour-specific, temperature-corrected LED drivers provide consistent intensity under all operating conditions
Waterproof rating of IP68, with double O-ring sealing and waterproof vent
SLA battery
Ventilated battery compartment
Adjustable intensity and range
Vertical divergence >8° (FWHM)
Programmable with onboard user interface, USB port or optional wireless IR-Programmer
Integrated event log
Optional ON/OFF switch
Optional external charger
Optional integrated GPS synchronisation