All Mobilis data buoys comprise a robust central steel structure with through-hull access for underwater instrumentation and cabling. Buoyancy is provided by multiple-section, rotationally moulded polyethylene (PE) floats, which are bolted around the structure. These floats are UV stabilised to retain their colour within IALA guidelines for in excess of 15 years.
The buoys can be supplied as a hull-only assembly for customers to fit their own towers. Alternatively, Hydrosphere can supply a variety of towers to suit individual requirements.
A range of towers is available depending upon focal heights, payloads and power requirements. Towers are manufactured from marine-grade aluminium and can be fitted with a large range of battery housings, solar panels, sensor rings and top marks.
The modular design of the buoys means they can be tailored to customer requirements, and work can be carried out on components individually during assembly. The result is a range of flexible platforms that can be utilised across a variety of applications whilst remaining easy to handle, transport and maintain.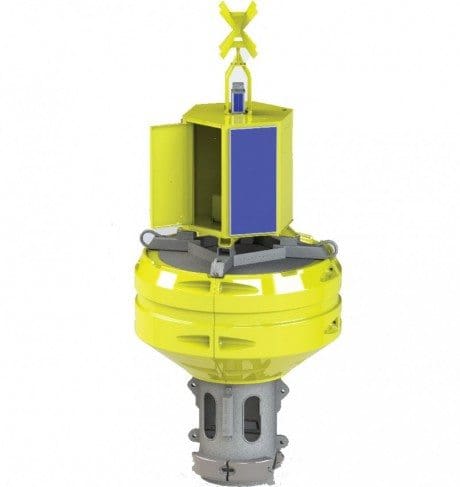 DB 4000
2.4 m diameter meteorological/oceanographic data buoy with 4,000 kg of buoyancy
Focal plane height of up to 2.5 m
Standard daymark is the 1.4 m hexagonal tower
Available as DB 4000-STD model or DB 4000-OC model
DB 4000-STD model is fitted with a St Andrew's Cross
DB 4000-OC model has a large sensor mounting ring for meteorological sensors and antennae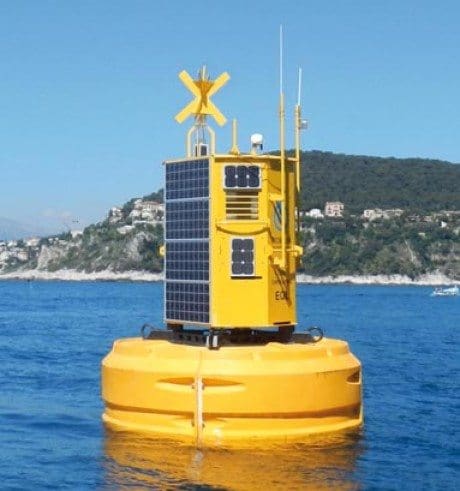 DB 14000
3.6 m diameter hull with 14,000 kg of buoyancy
Focal plane height of up to 4.3 m
Highly suitable for offshore wind farms
Designed with a larger diameter tower to allow more equipment to be installed
Available fitted with a St Andrew's Cross or with a large sensor mounting ring that offers protection for meteorological sensors and antennae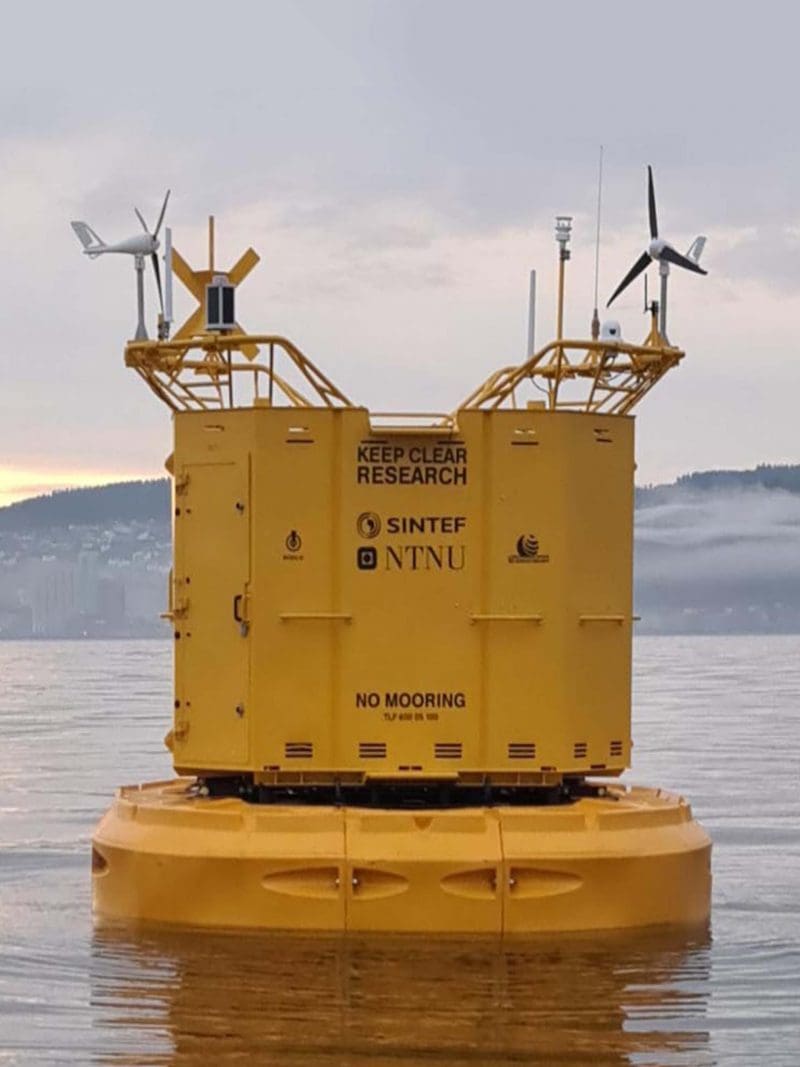 DB 24000
5 m diameter hull
Four moon pools, which allow instruments to be lowered through the centre of the buoy to access the open sea
Can carry out dives to a maximum depth of 55 m, at a speed of 10 cm per second
Onboard fuel cell provides an uninterrupted, self-generating energy supply
Able to withstand harsh conditions (including temperatures of 20–30° below zero) and perform dives safely without risk to the equipment