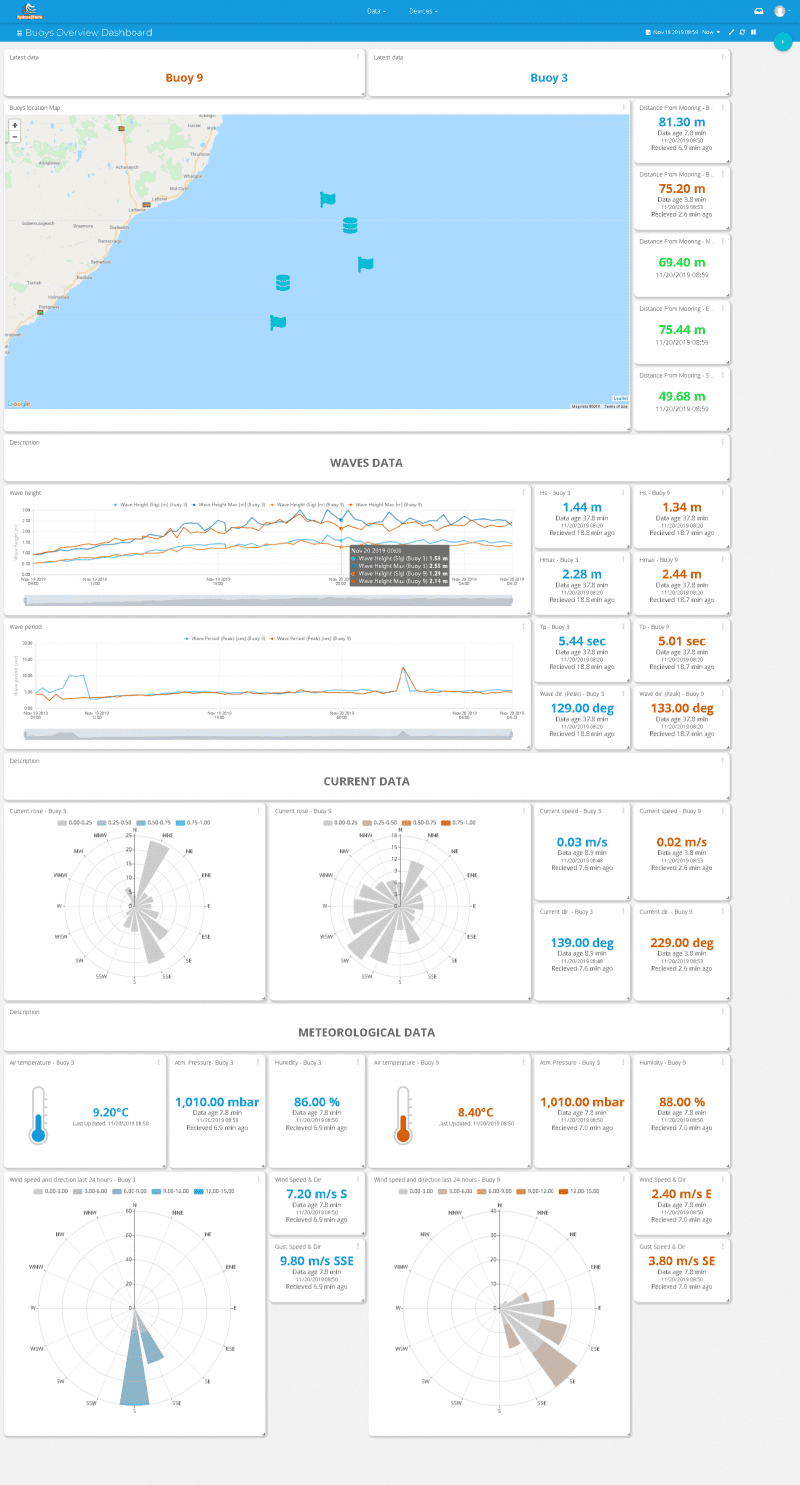 HYDROWATCH & HYDRODATA
The HydroWatch unit is the programmable interface between the product and the HydroData web portal.
HydroWatch can be used to monitor and control the status of equipment such as navigational aids, take inputs from external triggers such as alarms or voltage inputs, or communicate with instrumentation and transmit data.
With multiple digital inputs, outputs and serial ports, the unit provides the core of your system — whether it is data gathering, status monitoring or remote control of your assets. HydroWatch's compact size allows it to be fitted within existing equipment enclosures or to be boxed as a standalone unit, whilst its low cost and simple integration make it a versatile and affordable solution.
The HydroData portal can be set with user levels from view-only through to full administrator access. Multiple levels of alarms can be set to alert users when conditions that may lead to a failure exist, as well as monitor and log the status of multiple analogue or digital inputs.
Views can be tailored to individual users' requirements with data pulled from multiple sources to a single view. In a typical port situation, this might include the status of port closure lights, wave data from a wave buoy, met data from a compact met station and weather forecast from an external service.
GPRS 2G/3G/4G/Iridium options
9 digital inputs
4 analogue inputs
10 5 A fused digital outputs
5 serial com ports RS232/485
AC monitoring
3 DC monitoring inputs