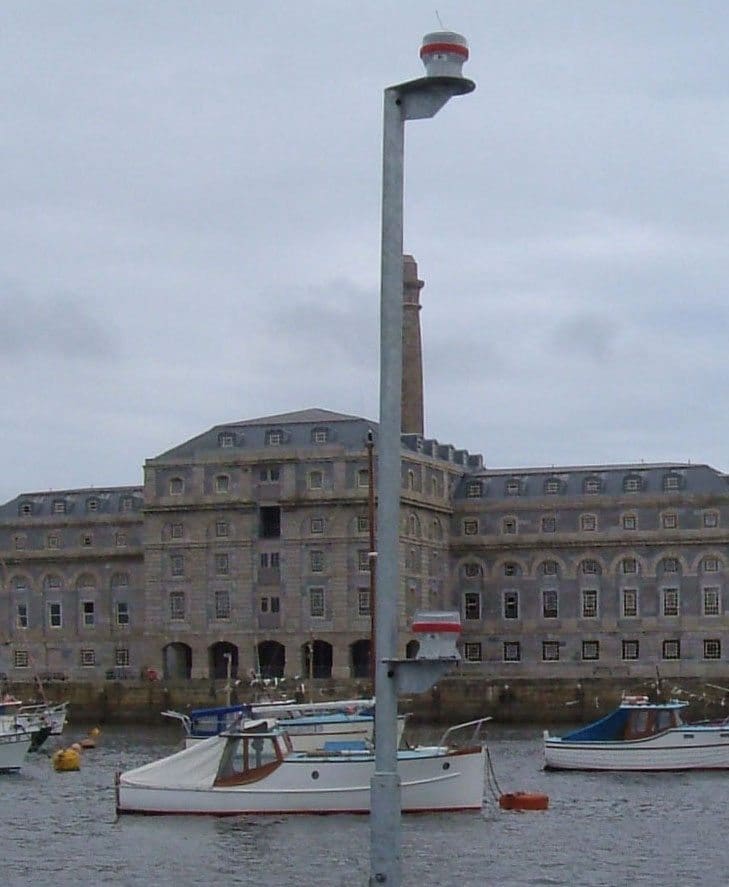 Hydrosphere jetty masts
Hydrosphere supplies a range of jetty mast systems to support navigation lights for marking the extremities of a jetty — as well as entrances to harbours, marinas and other navigation channels.
Standard and custom-built jetty masts are available for mounting self-contained or standalone navigation lights that provide between 2 NM to 10 NM range. Lights are available with mains or solar-power operation, and masts can include a built-in weatherproof enclosure to house a mains power supply with battery backup.
Constructed from galvanised steel, these counterbalanced folding masts are simple to transport, easy to install and can be safely operated by one person. A precise design allows the base to be sited for convenient door access and an upper pole section rotates to ensure correct light orientation.
All jetty masts and lights conform to IMO regulations and IALA recommendations.
Will accept a wide range of lights with options up to 10 NM
Solar and mains-powered options with battery backup available
Extremely low maintenance
One-person operation
Onsite orientation
Easily transported
Galvanised steel construction
Optional integral cabinet for power supplies