World-leading renewable energy solutions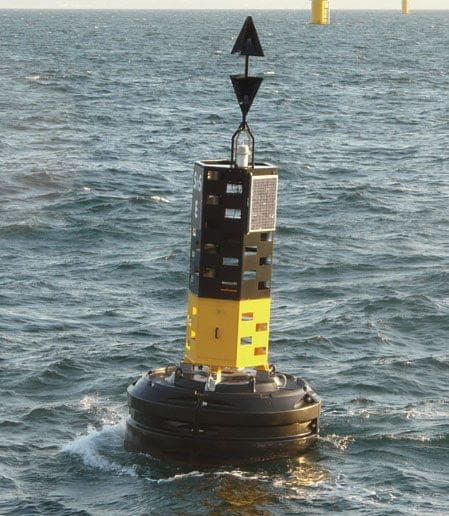 Today, Hydrosphere is the UK's leading supplier of aids to navigation equipment for offshore renewable energy sites such as wind farms and wave energy projects. We can supply solutions from single LED beacons to entire wind farm systems, including temporary solar lights, navigation buoys, navigation lights for fixed and floating structures, fog signals, remote monitoring and data buoy platforms.
Our range of high-visibility navigation buoys, lights and other AtoN products are particularly suited for offshore deployment — either as temporary markings during the construction phase of larger structures or as permanent markings. All buoys are compliant with IALA recommendations, and all lights are able to exhibit the standard IALA flash characters.
We also supply options for GSM or satellite remote monitoring systems for controlling a set of fixed marine aids to navigation. Sonar transponders, AIS transmitters, racons, traffic surveillance systems and radar target enhancers are all available and can be easily installed on a navigation buoy.
For additional information, please contact Hydrosphere to discuss your requirements.