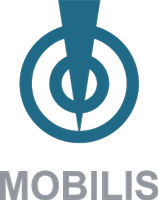 Mobilis T 1200
1.2m Diameter Navigation Buoy
The T 1200 is a small/medium sized tailtube buoy with a 1.2m diameter hull. It comes complete with an integral daymark shape containing an internal radar reflector.
The buoy is suitable for use in river and coastal locations and where conditions may be too extreme for a small, skirted buoy. A short galvanised steel tailtube combined with adjustable ballast weights provides a stable platform for a small, self contained solar powered light, while the shaped hull and daymark floats provide a generous amount of buoyancy and a large visible surface area. As with other buoys in the range the floats are rotationally moulded medium density polyethylene (MDPE), which is UV stabilised to retain its colour within IALA guidelines for in excess of 15 years.
The buoys can be lifted from the eye on the top allowing them to be quickly deployed. Mooring is from either the side or bottom of the tailtube.
Available with conical, cylindrical and spherical daymark shapes with topmarks available for Lateral and Special Marks.
The T 1200 is part of the buoy range available to rent from Hydrosphere Rentals Ltd. Click here to visit the website.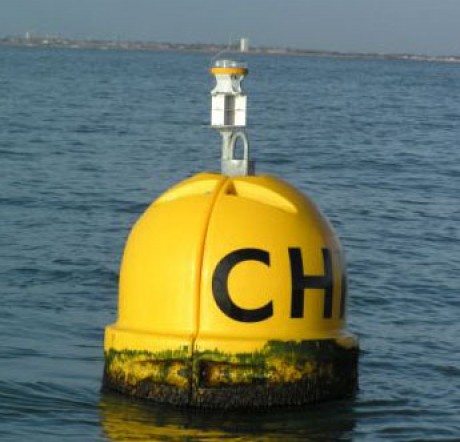 Simple, robust construction

Short tailtube for good stability

Internal radar reflector

Easily accessible lifting eye

Adjustable ballast weights

UV stabilised MDPE – does not require painting

Suitable for small solar  powered lights

Easily named

Lateral and Special Mark configurations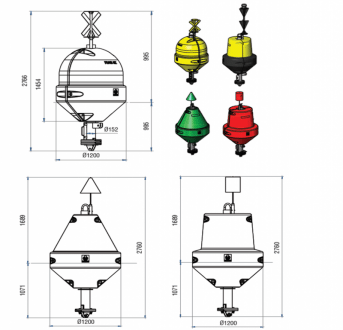 Cardinal

Lateral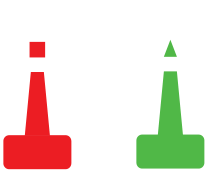 Special Mark