Modern LED marine navigation lights typically operate from a stabilised 12V dc power supply if one is available. Hydrosphere offer a selection of custom-built power supplies to suit the majority of applications. They all provide a stable dc output although vary in the maximum current they can handle.
We also offer power supplies which have a back-up battery bank to power the lights for a number of days in the event of a mains failure.
The actual length of time that a navigation light can be powered from the batteries is dependant upon the type and number of lights, the light's visible range, and the flash character. Typical reserve battery capacity is provided for 2 days but this can be increased on request.
All power supplies are offered in weatherproof enclosures, except one which is designed to fit within the integral weatherproof enclosure of our galvanised steel mast.
All power supplies are accompanied with installation instructions and are easy-to-install by a competent electrician. Alternatively, Hydrosphere offer installation and commissioning of all equipment and would be happy to undertake this work for you.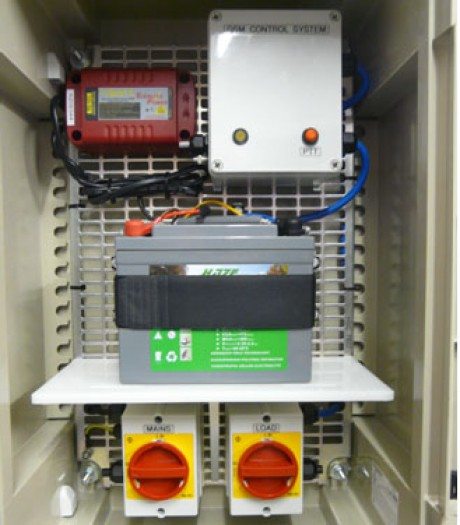 Stabilised 12/15V dc output

Up to 8A capacity

Supplied in weatherproof enclosures

Optional battery backup

Unboxed supplies for mast installation