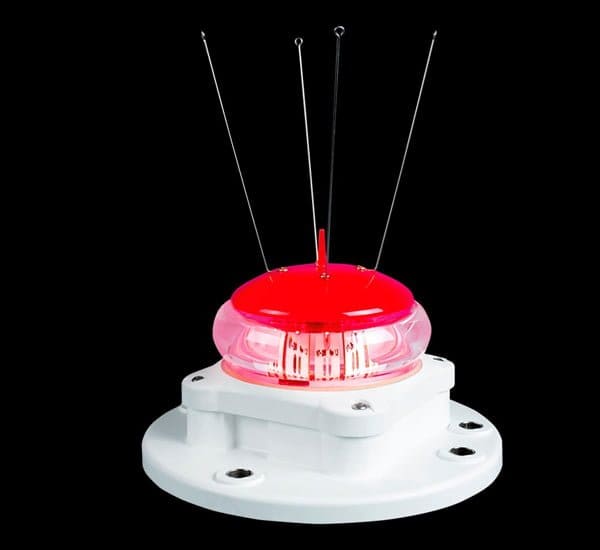 Sabik VLB-5X-SA
The light is designed for applications requiring a range between 2 NM to 4 NM at 0.74T.
The VLB-5X-SA LED beacon is available in two standalone models: standalone 12 V for use with external DC power supply and standalone mains for use with external AC power supply.
The use of highly efficient optics and electronics creates high energy efficiency. The low energy needs of the beacon reduce the solar panel and battery requirements in the overall design. Vertical divergence of the lens at 50% of the peak intensity is better than 7°.
Available in red, green, white, yellow and blue. All colours meet the IALA chromaticity requirements.
RS232 data port
GPS synchronisation
Hard-wire synchronisation (to work with positive transition sync signals)
Designed for a life of 10 years
3 or 4-hole mounting on 200 PCD
Waterproof body to IP68
Easy programming
Day/night transition level settings
Programmable flash characters