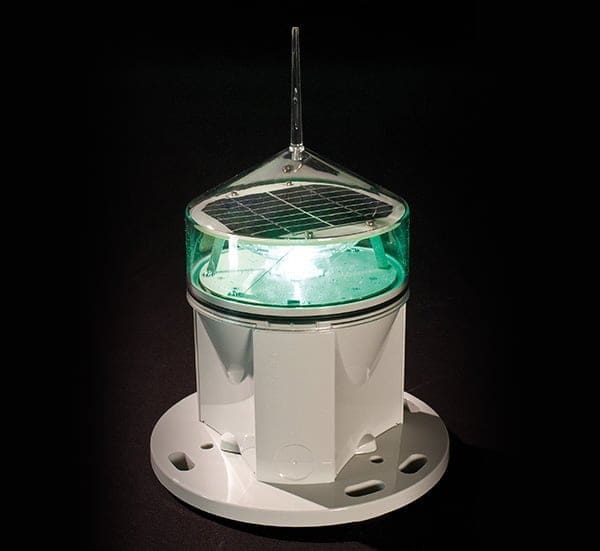 Sabik SC 110
The Sabik SC 110 self-contained marine LED light is ideal for buoys, beacons, marinas and aquaculture farms.
The SC 110 is a durable, short-range LED lantern built from polycarbonate with an integrated solar power system. The lantern is available in 2 NM and 3 NM versions.
This lantern is delivered with a nickel-metal hydride battery and has a lifetime of more than six years.
Range up to 4 NM (Tc = 0.74), 4.5 NM (Tc = 0.85)
Standard IALA colours: red, green, white and yellow
Produced of durable polycarbonate plastic
Available with Lithium-ion or NiMH batteries
Internal calendar (light can be switched off for winter)
Adjustable intensity and range
Vertical divergence 8° at 50% (±1°) of peak intensity
Programmable with Sabik-standard IR programming devices
Integrated event log (black box function) for 365 days
Delivered in sleep mode — automatically wakes up when unpacked and light is detected
Optionally integrated GPS synchronisation
Optionally integrated GSM remote monitoring