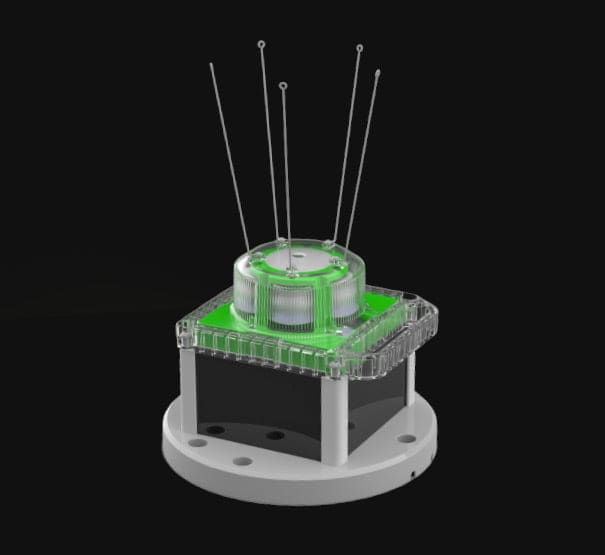 Sabik M840
The M840 is a premium and full-featured standalone component lantern for ranges up to 7 NM.
This component lantern has a range of between 4 NM and 7 NM range, with an input of 12/24 VDC. It can be used both in fixed and floating installations.
With low power consumption, the M840 is well suited for off-grid installations. Programming can also be done with an IR programmer or with Sabik Bluetooth control from up to 50 m away. The lantern supports satellite remote monitoring and GPS synchronisation. The tested and field-proven design requires no regular maintenance except for external cleaning and has over 10 years of design life in harsh marine environments.
Trusted by competent authorities around the globe
Consistent and reliable performance in compact, durable and lightweight package
Highly reliable, tested and well-proven design
Supports remote monitoring, BT programming and automatic off-season deactivation
Conforms to IALA recommendations for lit AtoN equipment
Premium-grade, UV-resistant polycarbonate lens material
Long lasting and highly durable IP68-rated powder-coated aluminium chassis