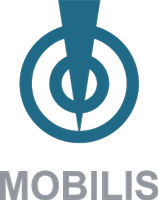 MOBILIS JET 7000 & JET 5700
2.6m Diameter Navigation Buoys
The JET 7000 and JET 5700 are the second largest buoys in the JET series with 2.6m diameter hulls providing up to 7000Kg of buoyancy. They are suitable for use in offshore, deepwater and river locations where high visibility is required.
The JET 7000 is available with intermediate tailtube (QI) and long tailtube (QL) options and the JET 5700 is skirted (J). The tailtube options provide a high focal plane of up to 6m whilst the skirted buoy has a focal height of up to 4m.
All JET 7000 and JET 5700 buoys are constructed around a galvanised steel central structure and use medium density polyethylene (MDPE) hull floats. Tower and topmark assemblies are made from marine grade aluminium. The buoys' modular design allows for commonality of parts, thereby reducing maintenance,inspection, replacement and spares holding costs. The result is a buoy that has longer maintenance intervals, can be maintained using small vessels, and therefore offers a convenient, lightweight alternative to traditional GLA Class 2 steel buoys.
The JET 7000 intermediate tailtube buoy (HV-PF3) is part of the buoy range available to rent from Hydrosphere Rentals Ltd.
Click here to visit the website.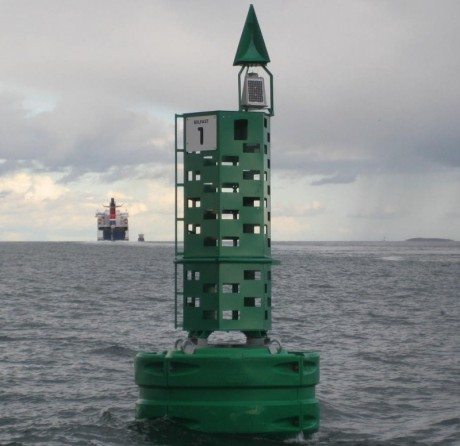 UV stabilised MDPE components – retains colour within
IALA guidelines for more than 15 years

High size to weight ratio

Modular system – reduces spares holding

Multiple mooring configurations including high current capability

Wide range of navigation lights accepted

Suitable for radar reflectors and racon

Built-in safety features such as non-slip deck

Can be tailored to meet individual requirements for navigation lights, solar panels and battery configurations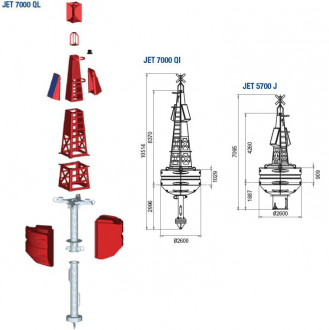 Cardinal

Lateral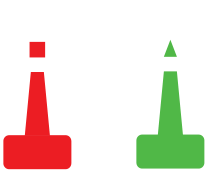 Special Mark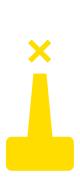 Safe Water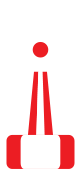 Isolated Danger