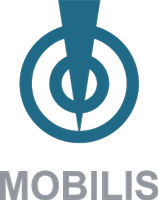 Mobilis AQ 1500 & BC 1242
1.24m Diameter Tailtube Navigation Buoys
The BC 1242 and AQ 1500 are small diameter buoys with a generous focal height achieved by a tailtube assembly.
The tailtube allows the buoys to remain upright in extreme weather conditions, as well as providing excellent anti-heel properties. The BC 1242 has a focal height of 2m, whilst the AQ 1500 can reach a focal height of up to 2.5m.
The buoys are generally used in estuary, nearshore and inshore applications where high visibility is a major requirement. Each model is constructed around a central galvanised steel hull structure with rotationally moulded medium density polyethylene (MDPE) floats. This results in very strong yet lightweight buoys, which can be easily handled by small craft and can be laid down on their sides by maintenance crew when working on deck.
Both the BC 1242 and the AQ 1500 are suitable for a self contained light such as the Vega VLB-67. The AQ 1500 also has a tower that can fit traditional solar panels / battery assembly to power a navigation light.
The buoys' modular design allows for commonality of parts, reducing maintenance, inspection, replacement and spares holding costs.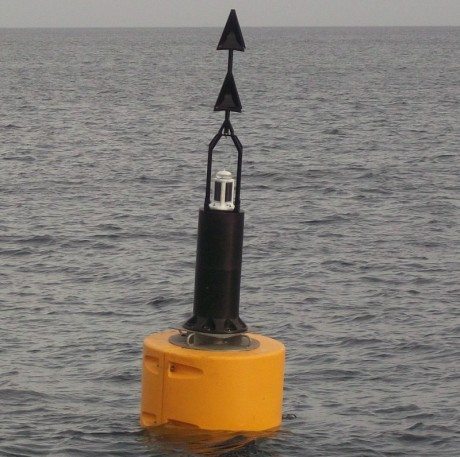 UV stabilised MDPE components – retains colour within IALA guidelines for more than 15 years

Modular system – reduces spares holding

Suitable for radar reflectors

Wide range of self contained solar lights accepted

Modular solar panel frames (AQ 1500) and self contained lights allow easy maintenance

Extremely robust and stable

Interchangeable parts

Designed for ease of maintenance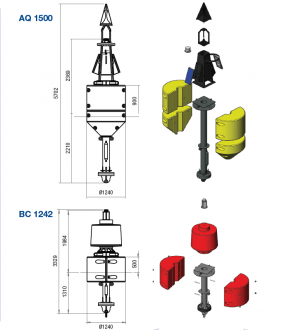 Cardinal

Lateral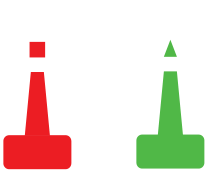 Special Mark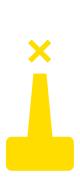 Safe Water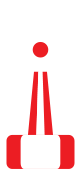 Isolated Danger