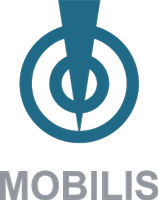 Mobilis M 1200
1.2m Diameter Navigation Buoy
The M 1200 is a low-cost, lightweight, multipurpose,small buoy with a 1.2m diameter hull and a focal height of 1.5m.
The buoy is particularly suited for channel marking of smaller harbours, fish farms, outfalls, and for use as a Special Mark for marking underwater scientific instrumentation.
Weighing approximately 85Kg, the buoy can be easily deployed using a small craft. It is made up of two self-coloured, medium density polyethylene (MDPE) floats, which are bolted together through a central flat steel keel plate. Daymarks are also manufactured from MDPE and are bolted to the top face of the hull floats. Mobilis MDPE floats are UV stabilised to retain colour within IALA guidelines for in excess of 15 years.
The buoy's robust construction gives good stability in tidal flows and comes available with upright storage, low draft and high current keel options.The M 1200 is available as Lateral, Cardinal, Isolated Danger or Special Mark configurations.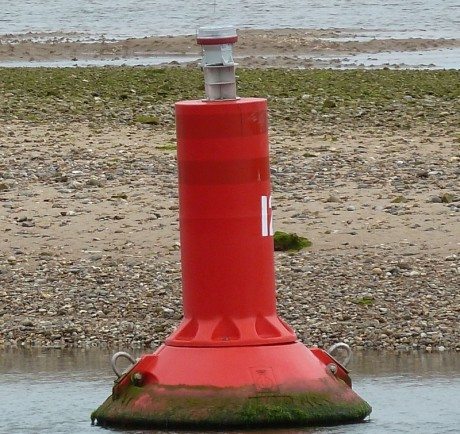 Extremely low maintenance

Interchangeable parts

Suitable for radar reflectors

Available with standard, upright storage, low draft and high current keel options

UV stabilised MDPE hull (does not require painting)

Modular system – reduces spares holding

Wide range of self contained solar lights accepted

Lateral, Cardinal, Isolated Danger and Special Mark configurations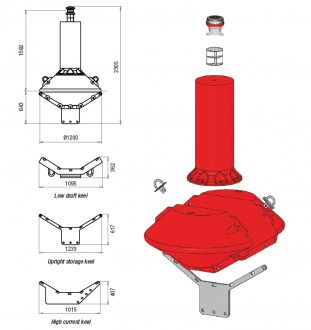 Cardinal

Lateral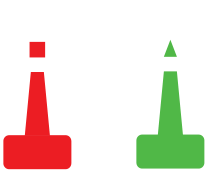 Special Mark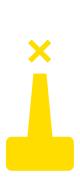 Isolated Danger