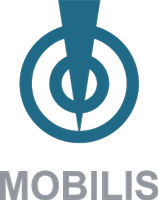 Mobilis ES 1700
Spar Buoy
The ES 1700 is a lightweight, cost-effective, spar buoy suitable for use in nearshore locations where a buoy with a low waterplane is required.
The rotationally moulded spar is made from medium density polyethylene (MDPE) giving the buoy a very strong but lightweight structure that enables it to be handled by small craft without the use of lifting equipment.
Due to its low mass, mooring and sinker weights can be light, making the spar buoy particularly suitable for seasonal or short term deployment.
Topmarks are available for use as Cardinal and Special Marks, or with plates for use as racing marks.
The buoy can also be fitted with a 2NM navigation light, which will provide a visible range of up to 3 miles, and a typical focal plane of 1.1m (or up to 2m with a topmark).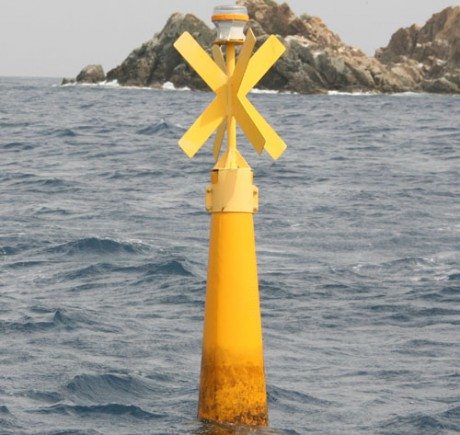 UV stabilised MDPE construction – retains colour within IALA guidelines for more than 15 years

Virtually no maintenance

Lightweight moorings and sinkers

Suitable for a 2NM self contained light

Easy to deploy

Selection of topmark assemblies available

Highly suitable for seasonal or short-term use

Built-in safety features such as a non-slip deck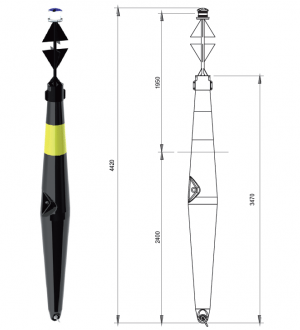 Cardinal

Special Mark