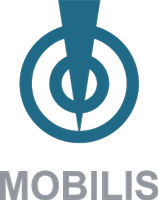 Mobilis DB 14000
3.6m Diameter Data Navigation Buoy
DB 14000 is a meteorological/oceanographic data buoy capable of carrying a large number of sensors/equipment packages along with a large solar panel array and battery bank.
The DB 14000 comprises a 3.6m diameter hull constructed from multiple-section polyethylene floats that are bolted around a central steel structure, with through-hull access for underwater instrumentation and cabling.
The buoy's hull supports the same large marine grade aluminium towers as the DB 8000, allowing its large equipment payloads to be placed in a protected location. The DB 14000 has been designed with a larger diameter tower to allow more equipment to be installed and enable technicians to access underwater instrumentation from inside the tower. The buoy is available fitted with a St Andrew's Cross as pictured right, or with a large sensor mounting ring that offers protection for meteorological sensors and antennae whilst still allowing exposure to the elements that they are installed to measure.
A typical installation for the DB 14000 contains a meteorological sensor suite measuring wind speed and direction, air temperature, relative humidity, and barometric pressure. It also has an oceanographic sensor suite measuring salinity, depth, dissolved oxygen, chlorophyll 'A', turbidity, dissolved organic matter, and nitrates. A spectral wave sensor outputs wave height, wave period and direction. Data is transmitted ashore using an Iridium satellite communication system.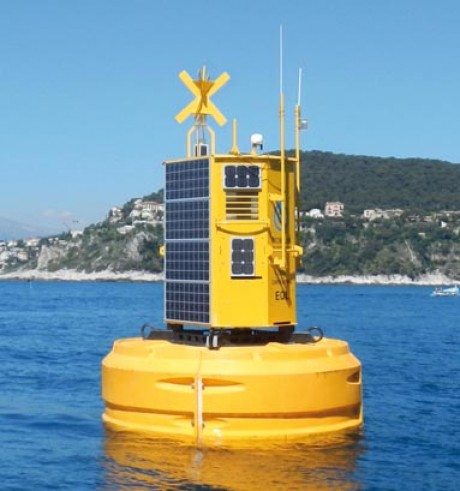 UV stabilised MDPE components – retains colour within IALA guidelines for more than 15 years

Highly suitable for offshore wind farms

Modular system – reduces spares holding

Robust, compact design

Can withstand harsh marine environment

Through-hull access

Easy to handle and transport

Modular solar power systems

Highly stable in operation
Special Mark