The FW 6 is a compact, omnidirectional foghorn emitting a 360 degree beam of sound with a 2NM range.
Designed for offshore use the FW 6 is suitable for use on renewable energy sites and oil and gas platforms.
Its compact, lightweight design makes it easy to transport and a corrosion resistant aluminium housing make it highly suitable for marine use and maintenance free.
The fog signal is equipped with six compressor drivers and with an intergrated amperelifier. It can be powered with solar energy and a battery system and can be installed together with a fog detector.
An explosion-proof version,- the FW 6 EX, is available and can be used on ATEX zones 1 and 2.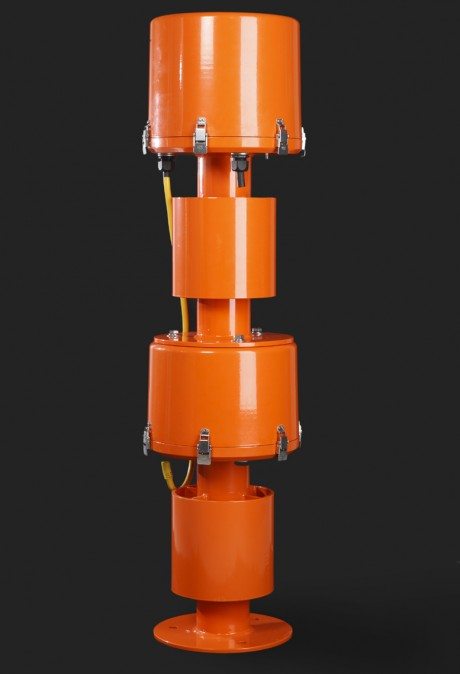 Signal range 2 nm

Output 133,2 db at a frequency of 664 Hz

Corrosion resistant aluminium housing

Suitable to be powered with solar energy and a battery system

Maintenance free design

As standard delivered with Morse U 30 sek audio signal, on request other characters

As option cable synchronization between signal units

Used on fixed offshore structures, oil/ gas platforms, offshore wind farms, FSO and FPSO tankers

Can be installed together with a fog detector